Are you thinking of selling your home? Did you know that a pre-inspection is available for your property before it's even on the market?
Having a pre-inspection completed by your home inspector prior to listing that highlights the sound investment buyers can expect upon purchasing your property can prove beneficial – and help set your property apart from others already for sale in your neighbourhood.
You'll have a list prepared detailing any work that may need to be done in the future that can empower you to make some changes yourself prior to listing and/or equip you with the required information to show potential buyers that only minor repairs/upgrades are suggested by a trained professional down the road.
This helps take the guesswork out of the homebuying process for many buyers by boosting confidence in your property.
Don't lower the price just yet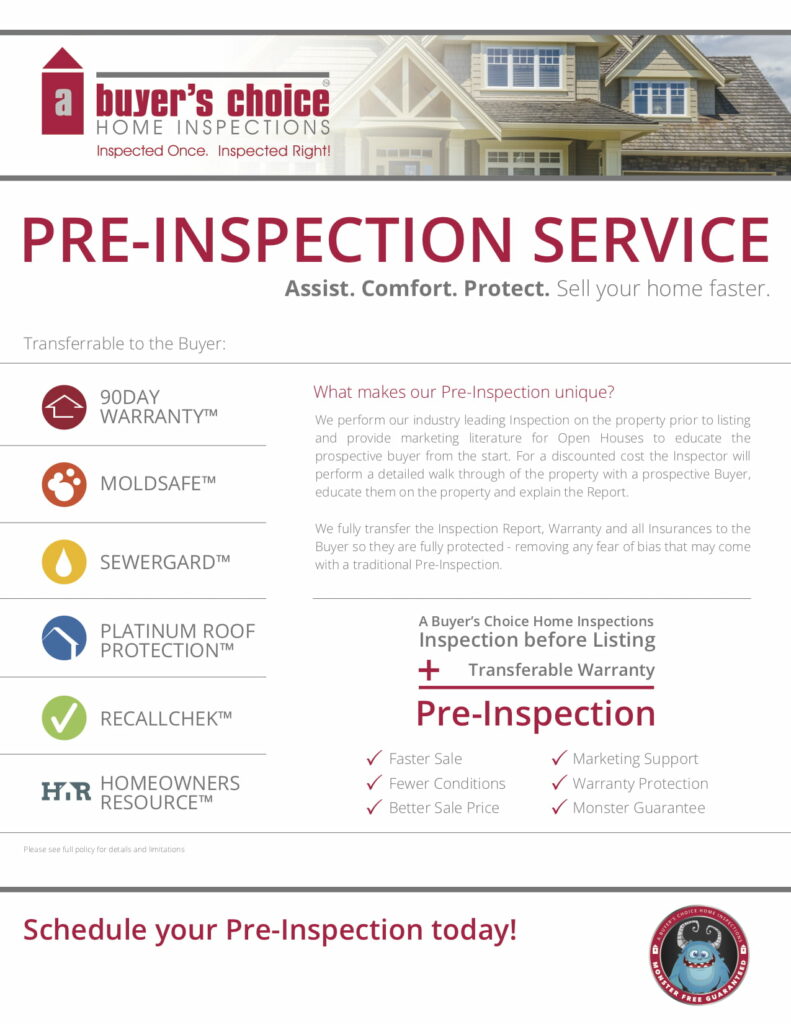 A pre-inspection can also be used in instances where the property is already on the market but needs some extra help to garner buyer interest.
If you've been trying to sell your home, but it's taking longer than anticipated and not getting the traction you'd like, try a different marketing approach by getting a pre-inspection and then using our marketing tools to spark new interest.
Many people decide too quickly to lower the asking price instead of weighing other options to generate new interest from potential buyers. By lowering your price, you may have buyers wondering why the property hasn't sold and digging deeper to try and find something wrong with it.
What makes our pre-inspections unique?
When we perform an inspection on a property prior to listing, you'll receive literature to use for open houses that educates prospective buyers about your home.
In addition, for a discounted rate, the inspector will perform a detailed walk-through of the property with a prospective buyer, further describing your property and explaining the report.
We transfer the inspection report, warranty and all insurances to the buyer so they're fully protected – removing any fear of bias that may come with a traditional pre-inspection.
Have questions about pre-inspections or any of our services? Answers are just a call or email away.