There are so many speciality renovation shows these days that many people are falsely assured they can tackle pretty much any project on their own and save a wad of cash.
But, as we know from just as many disaster do it yourself (DIY) shows, a little knowledge can be extremely dangerous.
As always, common sense plays a big role. If saving money is top-of-mind, it's not likely the most cost-effective decision to risk undertaking a huge project on your own. After all, having an issue fixed by a professional after the fact can cost you even more!
One bonus is that online access has made it easy for homeowners to research a specific project. Also a downfall, is the fact that online access has made it easy for homeowners to research a specific project!
Start small
The best advice is to begin with minor repairs and see how you fair. There are plenty of projects that the average homeowner with basic skills and understanding can successfully perform.
Start with DIY tasks that require only a few tools and don't affect the integrity of the home/systems.
Here are some examples of projects to try on your own:
Painting

Fixing cracks in plaster

Regrouting tile

Repairing a leaky faucet
You can gradually add to your DIY experience, knowing there are some projects that always require professional expertise and knowledge.
Know your limits
Some tasks must be performed by a licensed professional, such as a plumber or electrician, for safety reasons. If you try to tackle projects like this on your own, you may unknowingly create one or more safety hazards in your home, putting you and your family at an increased risk for  fire, injury or worse.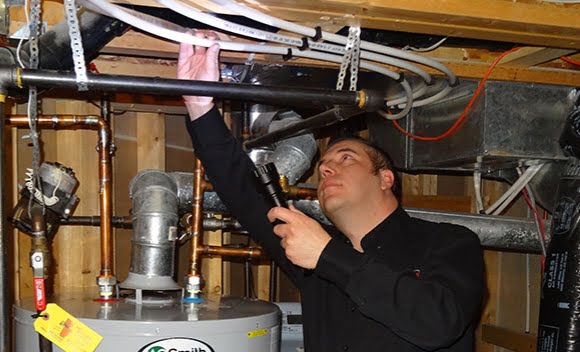 When in doubt, our inspectors can assess an extensive DIY job to ensure everything's been completed correctly. This can save you time, money and a world of grief if you take on a reno project that's beyond your expertise.
Find an Inspector near you: https://abuyerschoice.com/locations