This Spring market is like nothing we've experienced in the past. At a time when we're typically enjoying the busiest time of the year, we're now facing new challenges to help keep our inspectors, REALTOR® partners, homeowners and homebuyers safe from COVID-19. But the reality is, many Canadians still need to buy and sell houses amidst the chaos.
So, we're continually adapting the way we do business to help serve the needs of homebuyers and home sellers throughout these difficult times. We're thankful that technology offers safer ways for us to provide unbiased advice and educated information to our clients.
Fortunately, a home inspection doesn't require face-to-face contact. Prior to the pandemic, we encouraged buyers or sellers – depending on the nature of the inspection – to participate in the home inspection process to help them better understand the condition of the home. And, today, we're going in solo.
During these unprecedented times, our inspectors are still performing inspections in compliance with government restrictions. Our inspectors have been empowered at their discretion, however, to pause their services should they need to do so based on local requirements, and their safety as well as that of family, clients and referring partners.
ABCHI Canada inspectors are still operating, with the following limitations: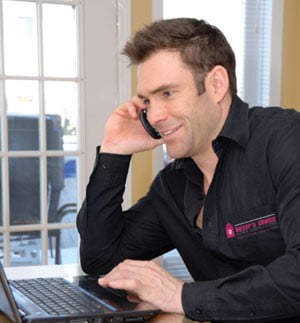 We're no longer encouraging clients to join us during the inspection. We are, however, happy to review the inspection report over the phone, video conference or email following the inspection. In addition to our inspection reports already being chock full of photos and videos, many of our inspectors are recording and adding

a short video

to the summary within the report to better explain key points since homeowners or homebuyers can't be present for the inspection

We request properties be vacated by the seller/homeowner during the inspection. Although, understandably, with self isolation being practiced, we respect that this may not always be possible. If this is the case, we encourage that homeowners or their REALTOR® discuss this with the inspector prior to the inspection so alternate arrangements can be made

We're being diligent with sanitizing common areas we come into contact with (faucet handles, door knobs, counters, etc) to minimize risk. In addition, we're also practicing extra caution by washing and sanitizing our hands before, during and after each inspection

We're in constant communication with REALTOR®s and their boards, mortgage lenders, insurers and our business partners to better support inspection needs during this difficult time with the clear goal in mind of reducing any additional stress

We continue to monitor the latest developments surrounding COVID-19 and are following guidance from the Government of Canada, World Health Organization (WHO), and local and national authorities. We're committed to responding in ways that are consistent with our mission to provide you with the best possible inspection experience.
Find an Inspector near you: https://abuyerschoice.com/locations