Erich has worked in various facets of home building during his university career and beyond – from concrete to roofing, electrical work, and finish carpentry – he brings a wealth of hands-on experience to the A Buyer's Choice team. His path to become a Home Inspector was inspired by a commitment to no longer rely on others to meet his stringent standards of quality and commitment to his clients. Erich carries out each inspection he does with the utmost care, precision, and professionalism.
Erich is particularly passionate about ensuring clients have access to the maximum amount of information about their new home. He understands that purchasing a home is a significant investment, and his commitment to providing a thorough and comprehensive service reflects this.
Outside of inspecting homes, Erich is an avid board game enthusiast and loves spending time with his favourite sidekick, his Corgi!
Erich will be serving the Kelowna, Vernon, and entire Okanagan area.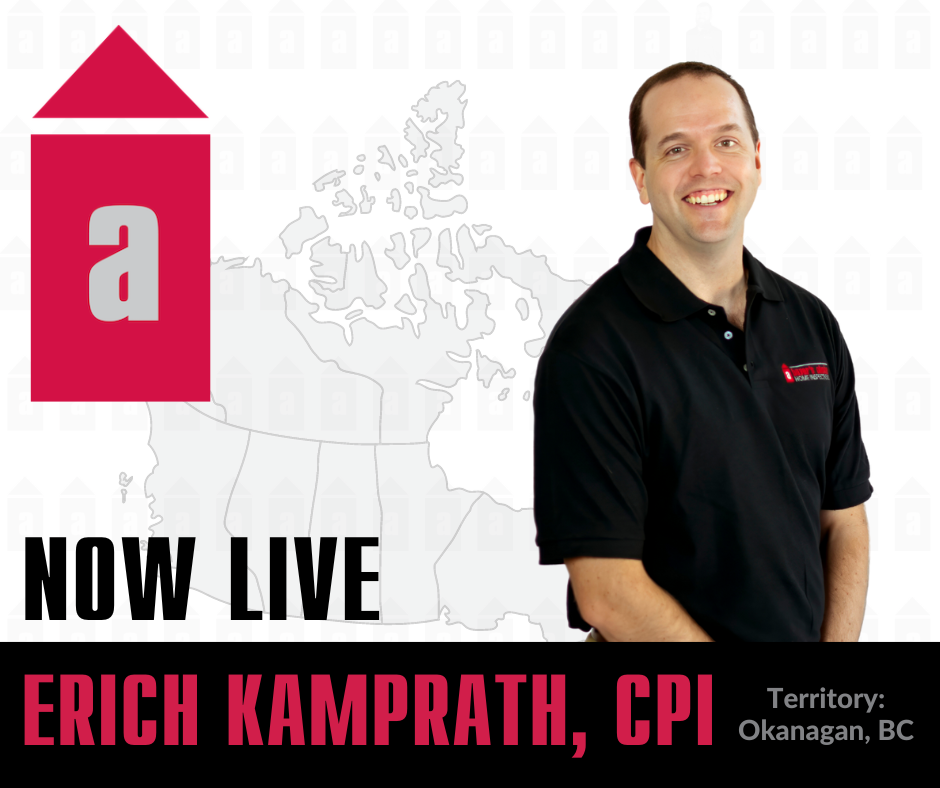 Contact Erich for your next home inspection!
Follow Erich on social!
About A Buyer's Choice Home Inspections
A Buyer's Choice Home Inspections (ABCHI) is an industry leader, providing a tried-and-true successful business model backed by our well-established and trusted brand. Taking professionalism to the next level in the property inspection industry, ABCHI is focused on partnering with REALTOR's, property owners and buyers to provide dependable inspection services by equipping Inspectors with the most up-to-date and comprehensive training to ensure that all franchisees remain on the leading edge. The company was launched in Nova Scotia – in 2005 by a 20-year Real Estate veteran, who was tired of encountering unprofessional and unqualified inspectors. After just two years, ABCHI became the largest inspection franchise in the country. The company continues to expand throughout Canada, the US and worldwide.
Interested in becoming a Home Inspector? Learn more at: abuyerschoice.com/join