Before becoming a Certified Professional Home Inspector (CPI), Steve spent most of his career in Information Technology and Project Management. During the pandemic, he decided to forgo it all, put on his teacher hat, and concentrate his efforts on his daughter's virtual schooling. From there, he had a decision to make; go back to what he knew and enjoyed, or take this opportunity to try something different and dive into a new industry. With the support of his family, he took the leap and signed up for the Carson Dunlop Home Inspector Training Program.
Once he completed the course, he found himself at another crossroads: go into the home Inspection Industry alone or join an established brand. After talking with the internal ABCHI team and meeting with Home Inspector & Franchise Owner of A Buyer'sChoice in Halton-Hamilton, Stuart Websdale, the answer was easy to join the ABCHI family!
Steve fondly remembers his first experience with a Home Inspector when he bought his very first home. Like many first-time home buyers, he wasn't sure what to expect from a Home Inspection. His Home Inspector that day took his time when looking at all of the systems within the home, clearly answered all of his questions, and genuinely cared about doing an honest and thorough job. Steve strives to bring his clients the same honesty, patience, and integrity in every inspection.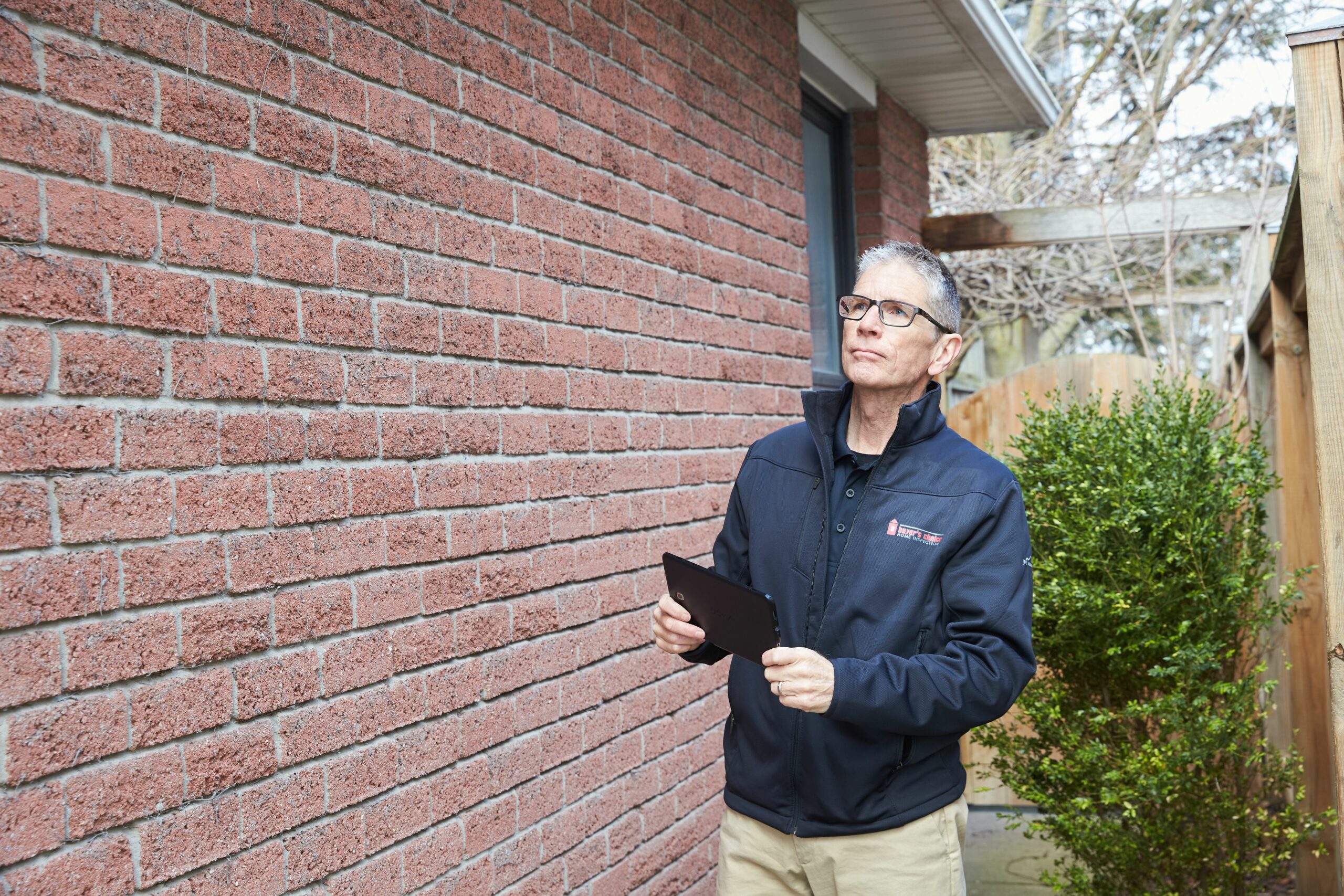 Steve will be serving the Halton-Hamilton area including Milton, Hamilton, Oakville, Burlington, Halton Hills, Ancaster, Hamilton, Freelton, Hamilton, Flamborough, Hamilton, Carlisle, Waterdown, Binbrook, Millgrove, and the Regional Municipality Halton.
Contact Steve for your next home inspection!
●Book online at → https://abuyerschoice.com/steve-callen
●Cell: (647) 224-7295
●Email: steve.callen@abuyerschoice.com
Follow Steve on social!
●Facebook: https://www.facebook.com/ABCHISteveCallen
●Instagram: https://www.instagram.com/stevec.inspects.abuyerschoice
●LinkedIn: https://www.linkedin.com/in/SteveCallenABCHI
About A Buyer's Choice Home Inspections
A Buyer's Choice Home Inspections (ABCHI) is an industry leader, providing a tried-and-true successful business model backed by our well-established and trusted brand.Taking professionalism to the next level in the property inspection industry, ABCHI is focused on partnering with REALTOR's, property owners and buyers to provide dependable inspection services by equipping Inspectors with the most up-to-date and comprehensive training to ensure that all franchisees remain on the leading edge. The company was launched in Nova Scotia–in 2005 by a 20-year Real Estate veteran, who was tired of encountering unprofessional and unqualified inspectors. After just two years, ABCHI became the largest inspection franchise in the country. The company continues to expand throughout Canada, the US and worldwide.
Interested in becoming a Home Inspector? Learn more at: abuyerschoice.com/join